Conservatory Automation with SCLAN Bus
The SCLAN Conservatory Automation knows when to be heated, cooled or ventilated. Furthermore a security concept / intrusion detection system using the existing glass breakage detectors, window/door contact switches and motion sensors can be part of the concept. The modern design suits to a wide range of switches across the leading switch manufacturers.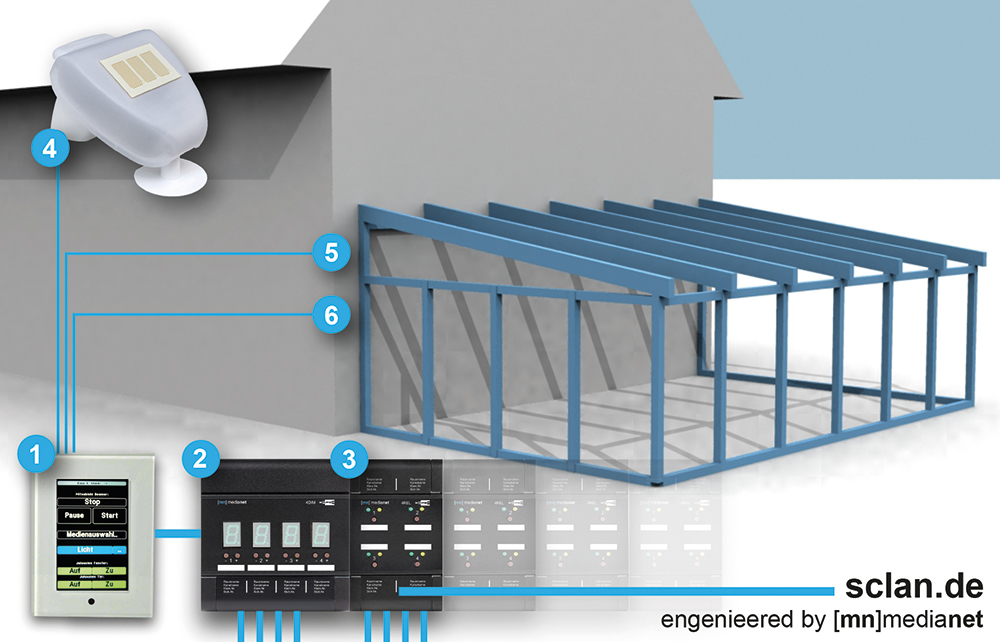 The control system includes a Color-Touch-Display with temperature-, air humidity- and light-sensor (1,5,6), a 24-Channel I/O-Module, a high performance Relay Module (3), a state of the art 4-Channel High Efficiency Dimming Module (2), a DMX-Interface for color and effect lighting and a weather sensor providing weather data such as brightness, wind speed, temperature and rainfall (4). The system comes with a 10 years warranty and 25 years compatibility guarantee for add-ons, replacements, repair service or system extensions.